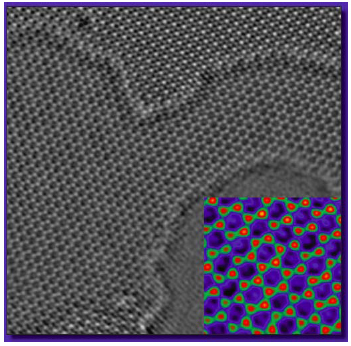 The Electronic Materials Symposium is an inter-disciplinary conference that presents a broad spectrum of expert views on problems at the intersection of electronic materials and devices. The one-day symposium seeks to inform participants about challenges that excite today's materials scientists through a series of invited talks by experts in their respective fields.
The 38th Annual Northern California Electronic Materials Symposium, co-sponsored by TMS and IEEE Electron Device Society, Northern California Chapter, will be held at Techmart Network Meeting Center in Santa Clara on Friday, April 16, 2010. The program features presentations on advanced electronic materials processing techniques and devices, and analytical techniques by outstanding speakers who have made significant contributions to their respective fields. Registration will begin at 8:00 am.
The program for 2010 is in preparation. The following speakers have confirmed. Please see the program for more details.
Prof. Alex Bell, U. C. Berkeley / LBNL "Artificial Photosynthesis"
Dr. Joerg Jinschek, FEI "Aberration Corrected TEM"
Prof. Steven Quake, Stanford University"Bio-LSI & Microfluids"
Dr. Tom Albrecht, Hitachi Research"Nano-Patterned Media"
Dr. Markus Beck, First Solar, Inc."Photovoltaics"
Prof. Roger Falcone, U. C. Berkeley / LBNL "ALS and Warm Dense Matter"
Lunch Speaker:
Dr. Lewis Terman, IBM "IEEE's 125th / CCD physics prize"
The registration fees for the 2010 EMS meeting are as follows:
General: $100 (after April 8th - $110)
Students: $50 (after April 8th - $55)
Retired: $90 (after April 8th - $100)

Click here for the direction to the meeting center. Two options for local hotels are the Westin (located next door to the Meeting Center) and the Sheraton (three miles away).
To view past programs of the Symposium, click here.
---
SPONSORS
IEEE Electron Device Society
IEEE Santa Clara Valley Chapter
The Material Society

VENDORS
FEI, Inc., http://www.fei.com
Silicon Quest International, www.siliconquest.com
Philips LumiLeds Lighting, www.philipslumileds.com
Milestone Technology, www.milestonefalab.com
sp3 Diamond Tech. Inc., www.sp3diamondtech.com
IEEE SCV Section, www.ieee.org

---
SYMPOSIUM COMMITTEE

Junqiao Wu

U.C. Berkeley

Todd Weatherford, Chair

Naval Postgraduate School, trweathe@nps.edu

Yi Cui

Stanford University

Lawrence Muray

Novelx, Inc.

Gamani Karunasiri

Naval Postgraduate School

Ning Cheng, Vice Chair

Altera Corporation, ncheng@altera.com

Ernesto Marinero

Hitachi

Jeffrey Urban

Lawrence Berkeley National Lab

Petra Specht

U. C. Berkeley

The Electronic Materials Symposium Committee exists to promote the understanding of electronic materials within the industrial and academic communities of the San Francisco Bay Area. This committee organizes the annual Electronic Materials Symposium, featuring presentations on advanced electronic, magnetic and optical materials processing, characterization and devices by outstanding speakers who have made significant contributions to their fields. Proceeds of the symposium are used to support electronic materials research and education in local universities.